Carlos' Corner
2017-07-20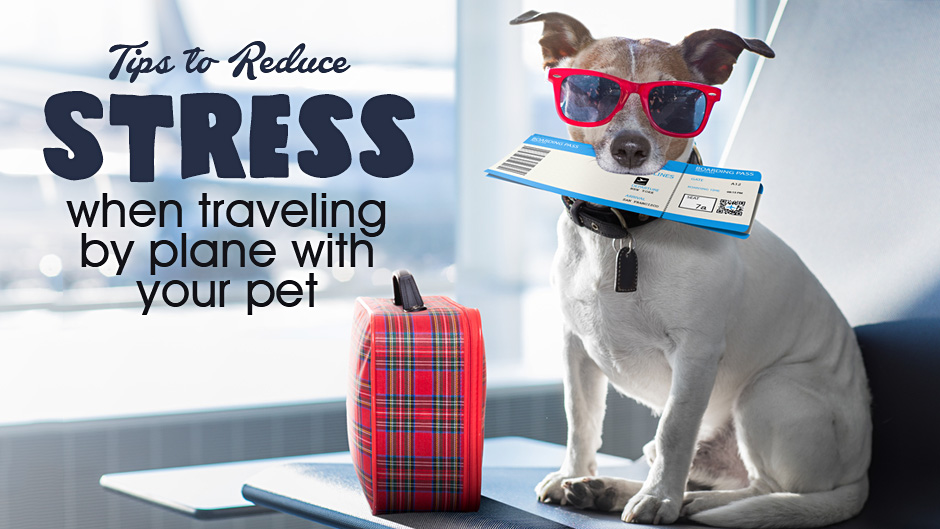 It's summer, glorious summer, and that means travel season. Many people can't stand the thought of being away from their pet for too long, and who can blame them? We're adorable. That doesn't mean we like traveling by plane, but it can be done. Just ask the fine folks at Buffalo Companion Animal Clinic who compiled the tips you see below.
Happy traveling,
Carlos
The thought of boarding an airplane with their pet strikes fear into the heart of many people. Dogs and cats can become highly stressed in a busy airport, not to mention on the flight itself. You both end up feeling stressed and feed off each other's anxious feelings. Whether you choose to fly with a pet in tow or it's your only option, try to remain as calm as you can to set the expectation for your pet. The tips outlined below can make the experience more enjoyable for the entire family as well.

Certain Breeds of Pets Should Not Fly
According to the American Humane Society, some breeds of dogs and cats have extreme difficulty breathing on a plane due to reduced oxygen in the pressurized cabin. These include any type of brachycephalic dog or cat, which technically means the animal has genetically inherited a pushed-in face. Bulldogs, pugs, and Persian cats fit this description. Their nasal passages are too short to allow for normal breathing on a plane.


Keep Your Pet in the Airplane's Cabin if Possible
Your dog or cat will probably still feel anxious about flying, but riding in a carrier where she can see you can dramatically reduce her stress. Some airlines allow limited numbers of small pets contained within a carrier to remain with their owners. Each airline has its own rules, so be certain to check on this option early. Most cats meet size limitations, but your dog may not.


When Your Pet Must Fly in Cargo
If you're unable to keep your pet in the cabin with you, be sure to follow these tips for the trip in the plane's cargo hold to go as smoothly as possible:


When an airline loses a pet, it's usually during a connecting flight. You can reduce that risk by booking a direct connection.
Do not give your pet tranquilizers before the flight unless you have received a prescription from Buffalo Companion Animal Clinic. Also, avoid feeding him for at least four hours before the flight to reduce the likelihood of motion sickness.
Try to avoid flying with your pet when outside temperatures are extremely hot or cold, both in your departing city and your destination city.
Leave your pet's carrier out at home for a few days before the trip to allow her to get used to it.
Be sure that your pet has

proper identification

, including a microchip, tag, and collar. You should label his pet carrier as well.
Groom your pet a few days before the trip and be sure to trim her nails. This prevents her from getting them caught on anything at the airport or on the plane.
Once you land and collect your pet from cargo, examine him from head to tail to ensure he didn't sustain any injuries during the flight. If anything seems amiss, be sure to take a photo while still at the airport in case you need to file a complaint later.


Visit Us for a Check-Up Before You Fly

We recommend scheduling a
preventive care exam
approximately two weeks before your trip to make sure that your pet is healthy enough to fly. Our staff will check his vaccination status and give any vaccines that are due soon. We also advise you to learn the airline's pet policies well in advance to avoid additional stress on the day of your trip.
Photo Credit: Damedeeso / Getty Images