Carlos' Corner
2017-04-17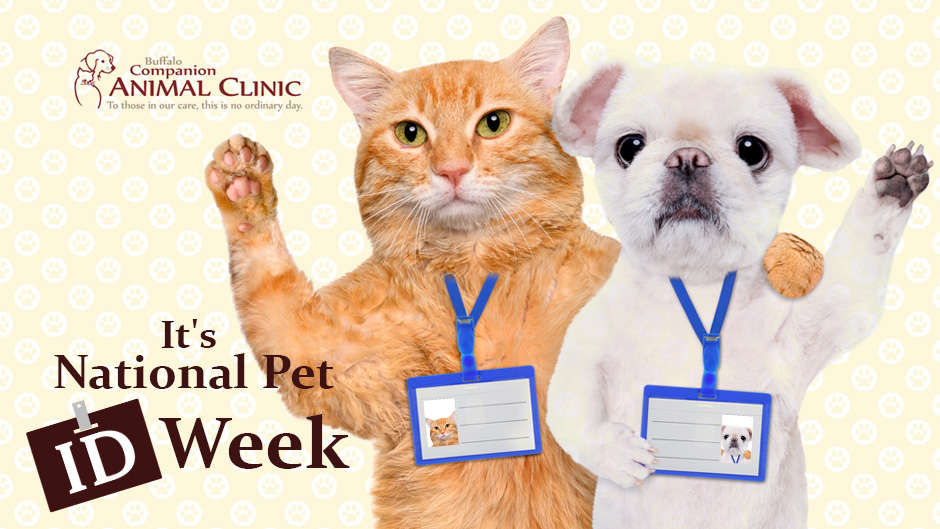 We might fuss when you try to put a collar on us or take us to get a microchip, but we know you do it out of love. I know I speak for all my animal friends when I say that we don't want to get separated from you any more than you want to lose us.
Love, Carlos
It's devastating for the entire family when a pet gets lost and can't get home again. Sadly, this experience is all too common. According to the American Humane Society, one-third of all household pets will become separated from their families at some point. Every year, approximately 10 million pets become lost or are stolen from their families.


Dogs and cats who don't have a microchip are unlikely to find their way back home. The Humane Society states that only two percent of cats and 22 percent of dogs in shelters reunite with their human families. The odds increase dramatically when the pet has a microchip.


Why a Tag and Collar Might Not Be Enough
We encourage pet owners to have a tag, collar, and a microchip for their dog or cat. The reason for this is that collars can become caught on a fence or other object and slip off. Some persistent animals can get them off on their own. When you have a microchip as back-up, the person who finds your pet can take her to the closest veterinarian to scan for contact information.


Common Misconceptions About Microchips
Pet owners sometimes avoid having a microchip implanted because they believe inaccurate information. They may also depend on them too much for the same reason. A common misconception is that a microchip acts as a global positioning system (GPS) for pets. In reality, a microchip can't tell you the location of your lost pet. It just allows employees of a veterinary clinic or animal shelter to contact you more easily.


The only thing a microchip contains is a number that is stored in a lost pet database system. Your name, address, and telephone number is in the database, not your pet's microchip. When your pet arrives at a veterinary clinic or shelter, the staff determine if he has a chip and then look up your contact details in the database. It's up to you to keep your information updated if you move or get a new telephone number.


Reunite with Your Best Friend Faster
It only takes a split second for a pet to get lost forever. You have your hands full with groceries and your dog or cat darts out the door. The neighbor shoots off fireworks and your pet makes a run for it. Even when you restrain your pet, it's possible she could break free from her chain and not be able to find her way home.


Your pet faces extreme dangers when out on her own, such as getting attacked by another animal or hit by a car. When you have a microchip implanted, you have the reassurance of knowing that a happy reunion is much more likely.


Getting a Microchip is a Fast and Painless Procedure

A microchip is about the size of a grain of rice. It takes just minutes to implant and is not uncomfortable for your pet. Please contact Buffalo Companion Animal Clinic at 763-682-2181 with additional questions or to schedule an appointment.
Photo Credit:
Rasulovs
/ Getty Images