Carlos' Corner
2017-10-17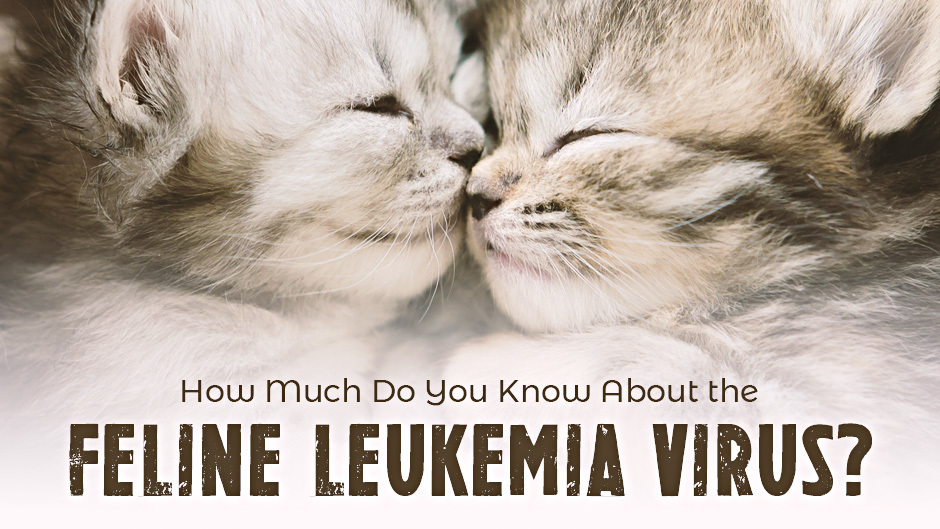 There's nothing fun about being sick, and the feline leukemia virus has the potential to make us feel really awful. Getting preventive care and knowing the symptoms of FeLV are the best things you can do for your cat. He will thank you with his meows and purrs.
Much appreciation,
Carlos
FeLV, which is the abbreviation for feline leukemia virus, causes leukemia as well as other variations of cancer in cats. Approximately two to three percent of cats have the virus, with it being much more common in kittens and younger cats. The reason for this is that cats develop FeLV through extended contacts with another infected cat. It's most common among kittens who acquire the virus from their mothers either through the placenta or when nursing. It can also be spread through a cat-on-cat bite. Humans cannot catch FeLV.


Common Symptoms and Methods of Transmission
A cat infected with FeLV sheds the virus through her saliva. That means an infected cat should never groom one who is not infected. Other typical ways cats transmit FeLV to one another besides bites include contact with feces or urine, touching noses, and sharing bowls of food and water. Unfortunately, FeLV can cause several serious health problems in addition to cancer. Some of the most common ones include:
Weight loss
Anemia
Breathing difficulty
Enlarged lymph nodes
Problems with reproduction
Neurological issues
Diseases of the eye
Infections
Gastrointestinal distress
Fever
Weakened immune system
Platelet disorders
The good news is that some cats have no issues even when they pick up the virus. Their immune system is strong enough to defend against it. It's also possible for cats to have a latent infection, which means they're not strong enough to fight the virus entirely but can keep most symptoms at bay. Sadly, other cats have persistent FeLV infection and develop numerous and progressive symptoms a few years after picking up the virus. Kittens under eight weeks old at the time of infection have the most difficulty fighting FeLV.


FeLV Positive Cats Can Maintain a Good Quality of Life
According to the American Association of Feline Practitioners, cats should receive a FeLV test when ill, if they live with other cats that have recently tested positive, immediately after
adoption
, or if they have been bitten by an unknown cat. We typically diagnose FeLV after running several blood tests. It's also important that a cat who already has the disease not receive the vaccine for it as it won't be effective.
Cats with a latent infection and those who completely fight off the virus can potentially live for several years after acquiring FeLV. If your cat has received a diagnosis, be sure to keep him or her indoors to avoid the possibility of spreading it to other cats or of additional contact with infected cats. We also encourage you to minimize stress in your cat's life and make sure that each veterinarian you see knows about the diagnosis.


Buffalo Companion Animal Hospital offers an
optional vaccine
against FeLV. Please speak to any member of our staff if you're concerned about the possibility of your cat having the virus.
Photo Credit: Anurakpong / Getty Images