Carlos' Corner
2017-08-25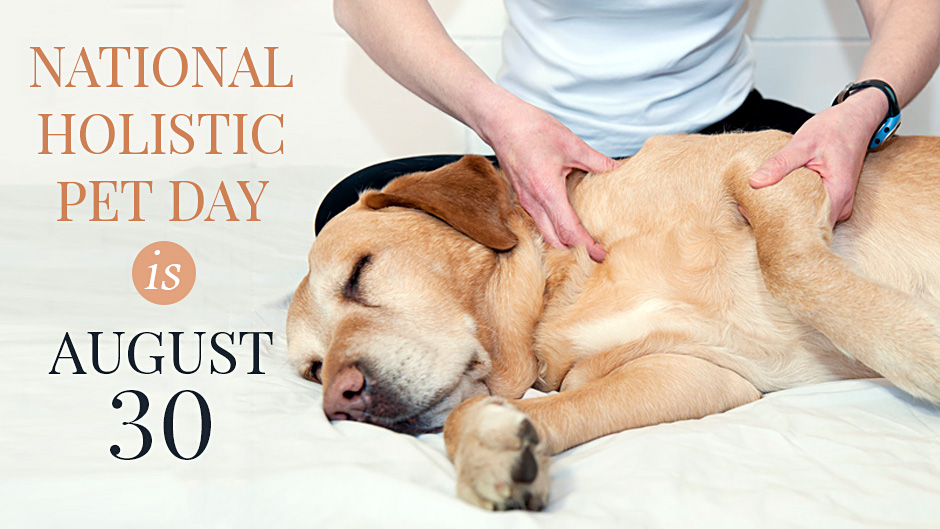 Doesn't this dog look relaxed? He's actually getting great healthcare too. Complementary medicine in veterinary care helps us pets who, ahem, might be getting up in years or who deal with chronic pain. We even offer acupuncture right here at the clinic! Be sure to ask our staff about it the next time you visit.
Regards,
Carlos
With National Holistic Pet Day coming up on August 30, we wanted to make sure that you're aware of the
acupuncture services
at Buffalo Companion Animal Clinic. Like people, pets don't always respond to traditional medical treatments for the management of ongoing pain and chronic diseases. Although people have benefitted from acupuncture for thousands of years, the practice is relatively new with pets. We believe that animals' bodies can self-heal if provided with the proper stimulation, and we invite you to schedule an acupuncture appointment to find out for yourself.
Acupuncture as Complementary Veterinary Medicine
With medical acupuncture for pets, our doctors first determine which areas of the body do not function properly. After making this diagnosis, they create a treatment plan that stimulates your pet's central nervous system to start the self-healing process. By placing tiny needles at your pet's pain points, it helps to interrupt chronic pain signals. The more long-standing the pain, the more sessions your pet requires to be free of it.


Pet acupuncture helps to access areas of the animal's body that stimulates the release of endorphins and other natural pain-relieving hormones. You may notice a difference in your pet after a single session, but it could take up to several sessions for the maximum benefits. We recommend scheduling appointments once or twice a week. According to the International Veterinary Acupuncture Society, the practice is most useful for pets who suffer from the following disorders:
Arthritis, traumatic nerve injury, intervertebral disc disease, or other chronic musculoskeletal conditions
Reproductive issues
Diarrhea and other gastrointestinal problems
Allergies and asthma
A Typical Acupuncture Session
If you feel your pet will become anxious, feel free to accompany him or her to offer comfort. At the start of each session, our acupuncturist inserts several tiny needles into the area where your pet is experiencing ongoing pain. This does not hurt your pet. After a short time, your pet will feel sleepy and relaxed. Many dogs and cats even look forward to their acupuncture sessions once they associate the appointment with these feelings. Don't feel alarmed if your pet seems lethargic or sleepy for up to 24 hours after each session as this is completely normal.


If traditional treatment approaches are not giving your pet the relief from chronic pain that you would like, please contact us to schedule an appointment or ask additional questions about acupuncture. This is just one more way you can
show commitment to your pet's well-being
.