Our Veterinary Staff
Buffalo Companion Animal Clinic is proud to serve the Buffalo, MN area for everything pet related. Our veterinary clinic is run by licensed, experienced veterinarians.

Our team is committed to educating our clients in how to keep your pets healthy year round, with good nutrition and exercise. Buffalo Companion Animal Clinic stays on top of the latest advances in veterinarian technology and above all, remembers that all animals and pets need to be treated with loving care in every check-up, procedure, or surgery.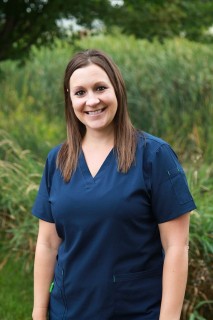 Kelly, Client Services
Kelly started working at BCAC in September 2018. She previously worked at Hastings Veterinary Clinic for 16 years. She grew up on a hobby farm
in southern Washington County. She is a former 4-H member who kept very busy showing beef cattle, chickens, turkeys, horses and sheep at various
county and state fairs. Kelly attended the University of Wisconsin-River Falls. In her spare time she enjoys camping, gardening and spending time
with her husband and kids.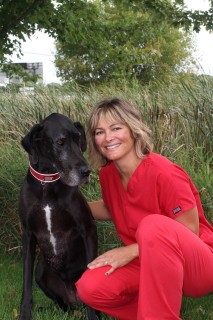 Stefany, Client Services
Stefany started at BCAC as a veterinary assistant in 2011 before settling into her position as a client services specialist. When not at work (which isn't "work") she spends her time gardening, cooking and playing on the lake with her husband and two sons. Her Great Dane, Roxy, loves to come to the clinic as much as Stefany.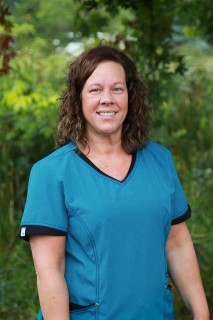 Robyn, Client Services
Robyn joined BCAC in July, 2019. She previously worked at a veterinary clinic in Clearwater, MN for 19 years. Outside of work Robyn enjoys motorcycling, boating and spending time with family and friends.