Our Veterinary Staff
Buffalo Companion Animal Clinic is proud to serve the Buffalo, MN area for everything pet related. Our veterinary clinic is run by licensed, experienced veterinarians.

Our team is committed to educating our clients in how to keep your pets healthy year round, with good nutrition and exercise. Buffalo Companion Animal Clinic stays on top of the latest advances in veterinarian technology and above all, remembers that all animals and pets need to be treated with loving care in every check-up, procedure, or surgery.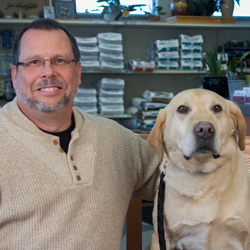 John Merz, DVM, Practice Co-Owner
Dr. John Merz graduated from Iowa State University in 1989 and joined BCAC in 1990 as a mixed animal practitioner. Since 2001, he has practiced companion animal medicine exclusively and dentistry is one of the most interesting areas of practice for him. When not working at the clinic, Dr. Merz enjoys fishing, biking and spending time with his family.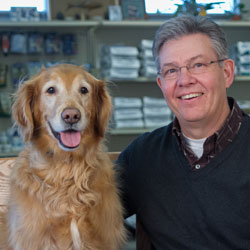 Ron Moore, DVM, Practice Co-Owner
Dr. Moore has the honor of having been part of the Buffalo Companion Animal Clinic since 1985. (We're not saying he's the oldest guy here but he has been here the longest!) After graduating from the University of Minnesota he interned at what was then the Buffalo Veterinary Clinic and never left. Growing up on a farm in Clear Lake, South Dakota, helped foster an interest and admiration for animals large and small.

Dr. Moore appreciates the support of Buffalo and the surrounding communities and continues to enjoy meeting new people and their pets and hearing their pet stories. It has become evident to him over the years that positive relationships between animals and people improves the health and well-being of both and he is thankful to be part of that process.

He lives in an old house in Buffalo with his wife, Carol, and their recent new addition, Millie, the "Texas Terrier"! When he isn't at the clinic he enjoys spending time with family and friends and their furry friends. In addition, he enjoys traveling and the outdoors.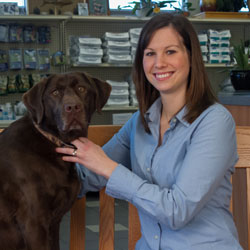 Ashley E. Mattson, DVM, Practice Co-Owner
Dr. Ashley Mattson grew up in Watertown, Minnesota. She was involved in FFA, 4-H and her family raised and showed sheep. Through raising lambs each spring, Dr. Mattson gained an interest in veterinary medicine. While attending the University of Minnesota's College of Veterinary Medicine, she worked at the Buffalo Companion Animal Clinic as a veterinary assistant. After graduating, Dr. Mattson found that BCAC was the perfect clinic to begin her veterinary career.

Dr. Mattson has a strong interest in internal medicine, especially for felines. She enjoys educating clients about disease processes in their companion animals. Dr. Mattson understands that client education and communication about a companion animal can strengthen the human-animal bond and ensure the best healing of a sick animal.

When not at the clinic, Dr. Mattson enjoys spending time in the outdoors hunting and fishing with her husband and their two young sons. In addition to her sons, she shares her home with two labradors, Rosie and Roger, and two cats, Maple and Fischer.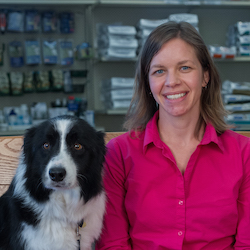 Alyssa Erlandson, DVM, Practice Co-Owner, Certified In Veterinary Acupuncture, Certified Cat Friendly Veterinarian
Dr. Alyssa Erlandson grew up in Monticello, Minnesota. She knew from a very young age she wanted to become a veterinarian. During high school, she worked as a kennel assistant at a local pet hospital. Dr. Erlandson received her BA in Animal Science from the University of Minnesota and continued her studies at the University of Minnesota College of Veterinary Medicine graduating in 2002. She spent the first 11 years of her veterinary career practicing at a small animal clinic in St. Cloud before joining BCAC in 2013.

Dr. Erlandson is also certified in veterinary acupuncture. She received her training from the Chi Institute in Florida in 2005. Acupuncture is an exciting alternative therapy that can be used as a solo treatment or in conjunction with an established care plan. It is effective in the treatment of many diseases, including arthritis and other causes of chronic pain, back disease, urinary incontinence, seizures, and chronic GI disease.

Dr. Erlandson and her husband are kept busy with their son and twin daughters. They share their home with their two cats, Percy and Snitch, and horses, Tonks and Freya. Dr. Erlandson enjoys reading, horseback riding and cheering her kids on at their various activities.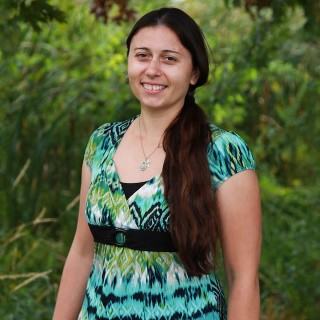 Dr. Katherine Seliski, DVM
Dr. Seliski first joined BCAC as a veterinary assistant out of high school and into her undergraduate years at the University of Wisconsin-River Falls. After graduating from the University of Minnesota College of Veterinary Medicine in 2007 , she practiced small animal medicine in the twin cities area for about 10 years. From there she moved back home to Delano and re-joined BCAC in 2019 as a veterinarian.

Dr. Seliski enjoys many aspects of veterinary medicine, but her special interest include dentistry, preventative medicine, and feline medicine. She enjoys getting to know her clients and their furry friends so that together they can provide the best care possible for their beloved pets.

When she is not at BCAC, Dr. Seliski is busy at home or school with her three young boys. She shares a home with two cats, Wembley and Toby, as well as her sister's eight pet goats.
Dr. Alison Millis, DVM
Dr. Alison Millis grew up in Plymouth, Minnesota. After graduating with her BA in Biology from St. Olaf College, she worked in a medical laboratory at Mayo Clinic. This work sparked a curiosity in the overlap of animal and human health. To pursue this further, she completed a MS in Infectious Disease and Global Health from Tufts University's Cummings School of Veterinary Medicine. Additional experience working at a medical biotechnology start-up company and a poultry research laboratory confirmed a desire to become a veterinarian. She graduated from the University of Minnesota's College of Veterinary Medicine in 2023. Dr. Millis is excited and honored to continue her career at BCAC.

Dr. Millis' veterinary interests include surgery, dentistry, preventative medicine, and zoonotic diseases. She enjoys building relationships with clients because a united veterinarian-client team provides the best possible care to our furry family members.

Outside of the clinic, Dr. Millis enjoys reading, baking, being outdoors, and spending time with her family which includes her husband, daughter, and two cats named Nubbs and Phantom.