Carlos' Corner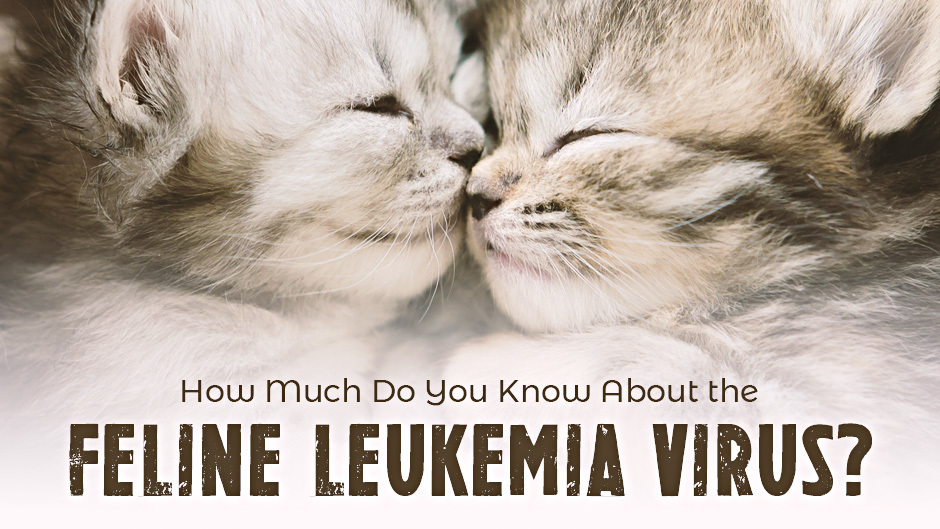 There's nothing fun about being sick, and the feline leukemia virus has the potential to make us feel really awful. Getting preventive care and knowing the symptoms of FeLV are the best things you can do for your cat. He will thank you with his meows and purrs.
Much appreciation,
Carlos
FeLV, which is the abbreviation for feline leukemia virus, causes leukemia as well as other variations of cancer in cats. Approximately two to three percent of cats have the virus, with it being much more common in kittens and younger cats. The reason for this is that cats develop FeLV through extended contacts with another infected cat. It's most common among kittens who acquire the virus from their mothers either through the placenta or when nursing. It can also be spread through a cat-on-cat bite. Humans cannot catch FeLV.


Common Symptoms and Methods of Transmission
A cat infected with FeLV sheds the virus through her saliva. That means an infected cat should never groom one who is not infected. Other typical ways cats transmit FeLV to one another besides bites include contact with feces or urine, touching noses, and sharing bowls of food and water. Unfortunately, FeLV can cause several serious health problems in addition to cancer. Some of the most common ones include:
Weight loss
Anemia
Breathing difficulty
Enlarged lymph nodes
Problems with reproduction
Neurological issues
Diseases of the eye
Infections
Gastrointestinal distress
Fever
Weakened immune system
Platelet disorders
The good news is that some cats have no issues even when they pick up the virus. Their immune system is strong enough to defend against it. It's also possible for cats to have a latent infection, which means they're not strong enough to fight the virus entirely but can keep most symptoms at bay. Sadly, other cats have persistent FeLV infection and develop numerous and progressive symptoms a few years after picking up the virus. Kittens under eight weeks old at the time of infection have the most difficulty fighting FeLV.


FeLV Positive Cats Can Maintain a Good Quality of Life
According to the American Association of Feline Practitioners, cats should receive a FeLV test when ill, if they live with other cats that have recently tested positive, immediately after
adoption
, or if they have been bitten by an unknown cat. We typically diagnose FeLV after running several blood tests. It's also important that a cat who already has the disease not receive the vaccine for it as it won't be effective.
Cats with a latent infection and those who completely fight off the virus can potentially live for several years after acquiring FeLV. If your cat has received a diagnosis, be sure to keep him or her indoors to avoid the possibility of spreading it to other cats or of additional contact with infected cats. We also encourage you to minimize stress in your cat's life and make sure that each veterinarian you see knows about the diagnosis.


Buffalo Companion Animal Hospital offers an
optional vaccine
against FeLV. Please speak to any member of our staff if you're concerned about the possibility of your cat having the virus.
Photo Credit: Anurakpong / Getty Images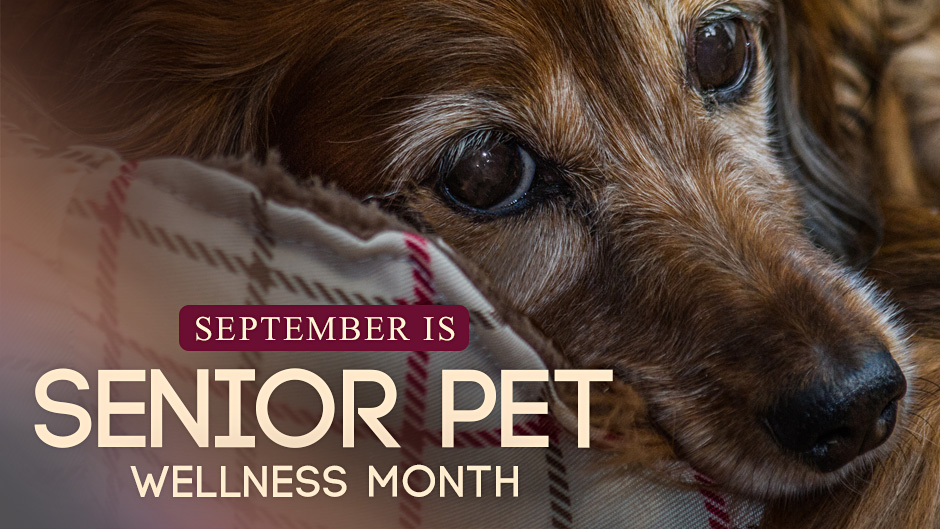 My friends and I like to say that we're not getting older, we're getting better. Even so, we may start to have many of the same health issues you humans have. Here are five that you especially need to keep an eye on
Much appreciated,
Carlos
Most people have heard that a pet ages seven years for every one year of a human's life. However, the American Veterinary Medical Association states that formula isn't exactly on target. By a dog or cat's first birthday, he is approximately 15 years old in human years. By age two, the equivalent is approximately 24 years old. After that, aging accelerates at the rate of five years for every one year a person lives.


Regardless of the formula you use, no one can deny that pets age at an accelerated rate compared to people. They hit middle age around seven years old and the senior years after one decade of life. For this reason, we at Buffalo Companion Animal Hospital recommend that people start bringing their pets in for bi-annual
preventive care exams
around age seven. A lot can happen in an older pet's life in six months.
Senior Pets and People Have Many of the Same Issues
Sadly, cats and dogs aren't immune from common health problems that people experience more often as they get older. Some of these include:


Arthritis: Arthritis is a painful condition that occurs when the cartilage present in bones wears away and causes them to rub together. Your pet can experience pain and inflammation without the natural cushioning of the cartilage. Since she can't tell you this, look for a reluctance to jump, stiff walking gait, loud meowing or howling when you pick her up, and the tendency to favor some limbs over others.


Cancer: According to several veterinary organizations, dogs and cats over age 10 succumb to cancer more than any other disease. Leukemia is most common in cats and mast cell tumor is most common in dogs. Some of the first indications of potential cancer in your pet include changes in behavior, fatigue, weight loss, and wounds that seem slow to heal.


Cognitive decline: Approximately 50 percent of all dogs and cats show at least mild cognitive decline in the senior years. Your normally docile pet may become aggressive or a typically confident dog or cat could become anxious and not want to leave your side. Skill regression is also common.


Diabetes: The increase in obese and inactive pets has caused more of them to develop diabetes. However, it can also occur due to genetic inheritance, normal aging, and other risk factors. Your pet with diabetes will urinate more frequently, lose weight, appear irritable and fatigued, and possibly display vision problems.


Kidney disease: Healthy kidneys enable your dog or cat to eliminate waste properly. Kidney dysfunction can cause waste products to remain trapped in the body, causing pain, weight loss, vomiting, inability to hold urine or feces, and increased thirst.


Dogs and Cats Are Masters at Hiding Pain

The need to never appear weak to potential predators is hardwired into dogs and cats. This causes them to hide when they feel pain rather than express it. It's up to you to look for signs of declining health in your older pet and seek the appropriate treatment. Feel free to
contact us
with questions or to schedule a senior wellness exam.
Photo Credit: BigRedCurlyGuy / Getty Images